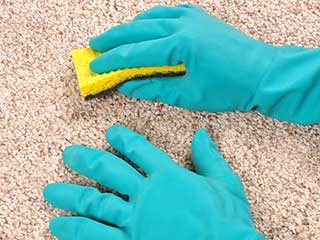 There are various carpet cleaning methods and what works for one may not work for the other. Most companies claim to use the best techniques but how do you know which method is the best. It's good to get back to the basics and refer to the instruction sheet that arrived with your carpet. You could even check with a specialist from Carpet Cleaning Calabasas to ascertain the best option.
Some popular carpet cleaning methods in use now:
The hot carbonation cleaning process is a dry chemical technique and it does not require as much water as steam cleaning. Here there are no soap solutions or detergents but just a moist cleaning powder that is evenly spread through the carpet and later sucked out using a vacuum pump. The advantage of this method is that there is no soap residue and hence chances of attracting dirt are reduced considerably.
Whether its commercial or residential rug cleaning, hot water extraction is the most popular method in use. This ensures in-depth cleaning as the high temperature of water kills bacteria and other microorganisms that wreck havoc. Initially a pre-treated solution is spread on the carpet and hot water is injected under high pressure and sucked out finally. The drying time should be relatively short if the procedure is executed correctly and long drying time could attract further dirt and bad odor.
Dry foam cleaning is relatively unpopular because it just removes the dirt on top of the carpet. Deep spills and bacteria are untouched. This method is also not recommended for heavily soiled carpets. However, this can be done fast and the drying time is short. Hence this is the best bet for commercial carpet cleaning as shops and establishments cannot be closed to customer use for too long.