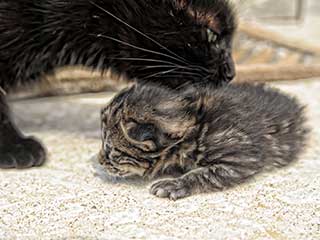 You have probably noticed how your dog or cat always seems to have its favorite place in the house for naps, scratching or sunbathing. Nine times out of ten this place is either a particular spot on the carpet or one your lovely rugs.
Different breeds will shed to differing levels, but the one thing we can all be sure of, is that all furry animals do it. Having a mostly tiled or wooden floor, with only sections covered by a rug is a sensible and popular option to take when you have pets. At least you have a very good idea of where the damage is going to be done.
Removing Pet Hair Out of Rugs
Your pets' sweet spot on the rug is bound to be frequently littered with extreme amounts of their hair. A lot of this mess might seem easy enough to simply brush away. But depending on the style of weave your rug is made from, most of the time no matter how much brushing you do, some hair is always left penetrating and absorbed by the fabric.
You can always buy a new one, but most people will prefer having a precious comfortable rung that they can maintain for years to come. If you have a particularly valuable rug, the thought of throwing it away over a case of difficult pet hair will be a hard option to ever consider.
Professional Rug Cleaning Services
The best thing about having a thorough professional cleaning service is the results. Your rug can be made as good as new, without causing any further damage and be completely hair free. That is until it plays host to further, sunbathing, scratching and napping.