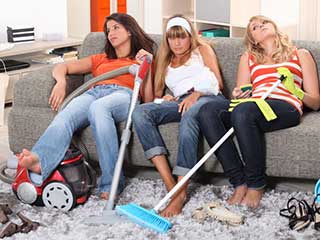 For Carpet Maintenance
Having carpets in our homes is important as they help make our homes a comfortable place to live in and also makes the visitors visiting us in our homes feel welcome. To maintain the carpets and have them in good condition, then we have to take proper carpet maintenance practices. For example many people in Calabasas, California will hire a carpet cleaning company so that their carpets can be cleaned and therefore have them in good condition. However, before you hire a professional carpet cleaning service provider to clean the carpet for you, you need to carry out proper vacuuming. The first reason for vacuuming is of course to maintain the carpet. The vacuuming will be effective so as to remove loose dirty which if it accumulates for a long time will need the carpet to be replaced.
The Vacuuming Is Cheap
Carpet cleaning will in most cases require you to hire a professional carpet cleaner so that he can do the cleaning work for you. This is because it will require proper procedures to do the assignment and will also need you to have equipments which are expensive to buy and maintain. On the other hand, vacuuming will be done with no problems as it is a simple thing and will not take a lot of your time to remove the dirt on your carpet. It will remove the loose dirt hence help in air purification as the dust makes the air that we are breathe in dirty.
You Can Do It on Your Own
There are times when if one decide doing the carpet cleaning on his own ends up messing with the carpets hence destroying the carpet which will call for carpet replacement. This is so especially when you are required to use compounds and you mess up either in choosing the right chemical of in mixing the chemical. This results in a lot of compound residue being left on the carpet hence destroying the carpet. Vacuuming on the other hand cannot have you mess with the carpet as there will no need to use the compounds.