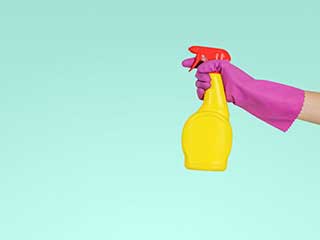 Keeping the house tidy is one thing. Keeping it clean is another. We here at Carpet Cleaning Calabasas are ready to help you with a wide range of sanitation-related services. Our professionals provide a full list of room cleaning services, ranging from getting rid of stains on carpets and sofas to cleaning couches, upholstery, and even curtains. We also wash and scrub tiles and grouts, cleaning them back to their original shine. When you need the best and cheapest local house cleaning services near you, think of us and call to see how we can help.
Need Carpet Cleaning?
We all find dirt on our rugs and carpets from time to time. If you don't make sure to take your shoes off before you walk on them, you're likely to track some form of dirt inside. While not a lot here and there, over time it accumulates. Getting rid of dirt on carpets can prove tough depending on the type of grime. Certain carpet stains require removal using special methods that dissolve the dirt. Luckily, we employ all the latest tricks and fixes to do that. The Calabasas carpet stain removal services we provide ensure every customer has spot and stain free floor coverings. Whether it's an area rug or a small patch of carpeting, leave it to our professionals to get the job done right the first time.
Calabasas Room Cleaning Specialists
Decontaminating rooms and making sure everything from cobwebs to mold gets removed can prove hard work. Our local professionals take care of every aspect of house cleaning for you with these services. We eliminate the presence of mold on carpets and sofas, scrub away dry dirt and remove all dust from curtains, floors, and even air ducts. Sanitizing rooms is paramount in the post-Corona age, and that's why it's useful to seek expert assistance when undertaking such a task. To have one or many rooms cleaned thoroughly by the nearest house cleaning service specialists in Calabasas, give our team a call. We emphasize quality and thoroughness in every step, ensuring your home is sanitary and fresh.
Stain Removal For Carpets, Furniture, and More
Nobody likes to see dirty floor coverings with stains on them. Whether it's chocolate, red wine spills, or other residues of oily substances, removing stains on carpets and sofas can often become an arduous task. If your dog or cat left a mess, cleaning the pet stain needs to also accompany deodorization and sanitation. Getting rid of dirt is one thing, but with pet stain removal you also have to deal with potentially contaminated areas. Not to worry, though. The furniture and carpet stain removal services we provide to Calabasas area customers take care of all that. We scrub away and dissolve even the nastiest of stains, using non-harmful cleaning solutions that won't damage the carpet, your pet, or you.
Fast and Cheap Cleaning Services For Calabasas Houses
Turn to us anytime for quick and affordable help with cleaning any house or apartment. We've helped countless customers from all over sanitize and decontaminate their homes. Our house cleaning services can include anything from removing sofa stains to cleaning cushions and curtains, and even getting dirt out of air ducts! Call us for any service need you've got and we'll provide a swift solution 7-days a week!